Luxury Bathrooms in Blackheath
At Hugo Oliver, we offer a complete service to our customers in your area, including design, supply, bathroom installation & after care.
Bathroom Design in Blackheath
We dedicate the effort to truly understand your unique preferences, tastes, and prerequisites, aiming to deliver an exceptional service tailored to you.
Initiating the journey, we organise an on-site consultation at your Blackheath property. This allows us to gather crucial details, grasp your desires, and formulate imaginative concepts. Subsequently, our skilled designers employ this input to craft a bespoke design for your project.
Reliable Bathroom Installation in Blackheath
Throughout our journey, we have carefully assembled a skilled and dependable group of bathroom installers, catering to the needs of our Blackheath clientele. Our ability to handle the entire spectrum of design, supply, and installation ensures a seamless experience, where our proficient team manages all aspects, and you have a designated point of contact for any queries or concerns.
Hugo Oliver's Bathroom

Showroom, Based in Charlton Near Greenwich, South East London
If you're thinking about updating or renovating your bathroom and are located in or around the Greenwich area, we're here to help. At Hugo Oliver, we pride ourselves on our good customer service and want to make getting you dream bathroom as stress free as possible.
Explore Our Luxury Bathroom Showroom Near Blackheath
Our bathroom showroom is located just across the water, close to Blackheath, if you'd want to check out some displays to get some bathroom renovation inspiration.
To showcase the most recent bathroom ideas and technologies, we regularly make improvements and introduce new displays.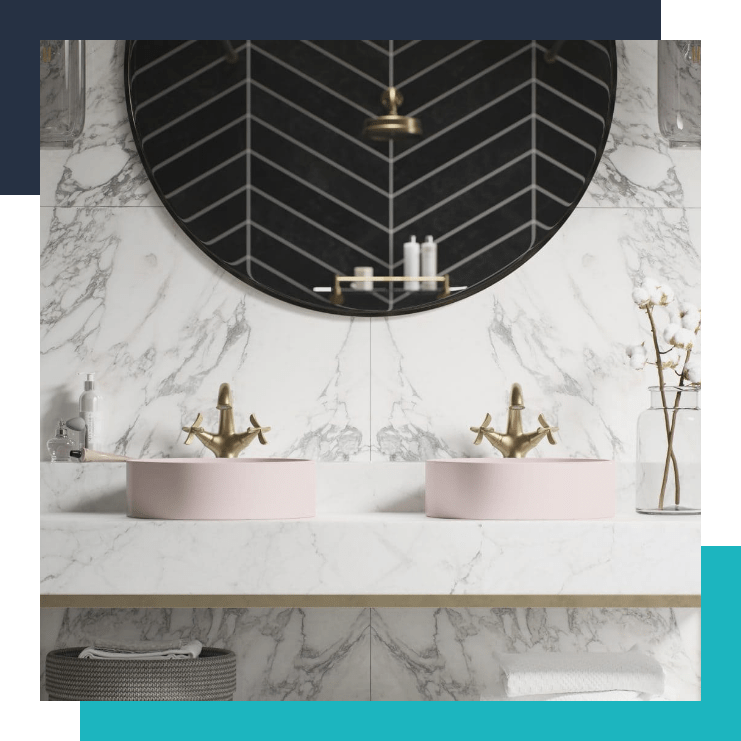 Explore Our Bespoke Bathroom Projects
For a glimpse into our offerings, explore our collection of bathroom projects on our case study page, showcasing endeavours we've both supplied and expertly brought to life in Blackheath. This platform serves as a wellspring of bathroom inspiration, ideal for igniting ideas for your personal renovation journey!
Start Your Design Journey
"*" indicates required fields
Monday: 10:00am – 16:00pm
Tuesday: 10:00am – 16:00pm
Wednesday: 10:00am – 16:00pm
Thursday: 10:00am – 16:00pm
Friday: 10:00am – 16:00pm
Saturday: 10:00am – 16:00pm
Sunday: 11:00am – 16:00pm
Design consultations by appointment only.
Hugo Oliver (Charlton) Ltd
Unit 1, Meridian Trading Estate
Lombard Wall,
Charlton
London, SE7 7SW