Bathroom Showroom Lambeth
Our showroom is the prime location for anything bathroom-related, whether you're planning a complete bathroom makeover or just looking for the finishing touches.
Crafting Opulent Bathrooms in Lambeth
At Hugo Oliver, we recognise that crafting your dream bathroom is a personal and exciting journey. Our team of skilled designers are devoted to turning your vision into a tangible reality. With their expertise, vast knowledge, and passion for groundbreaking design, they'll accompany you every step of the way, creating a bathroom that blends functionality and awe-inspiring beauty. From hand-selecting the perfect fixtures and finishes to maximising your space's efficiency, our designers will collaborate closely with you, breathing life into your distinct ideas. Get ready to embark on a captivating adventure in the realm of bespoke bathroom design!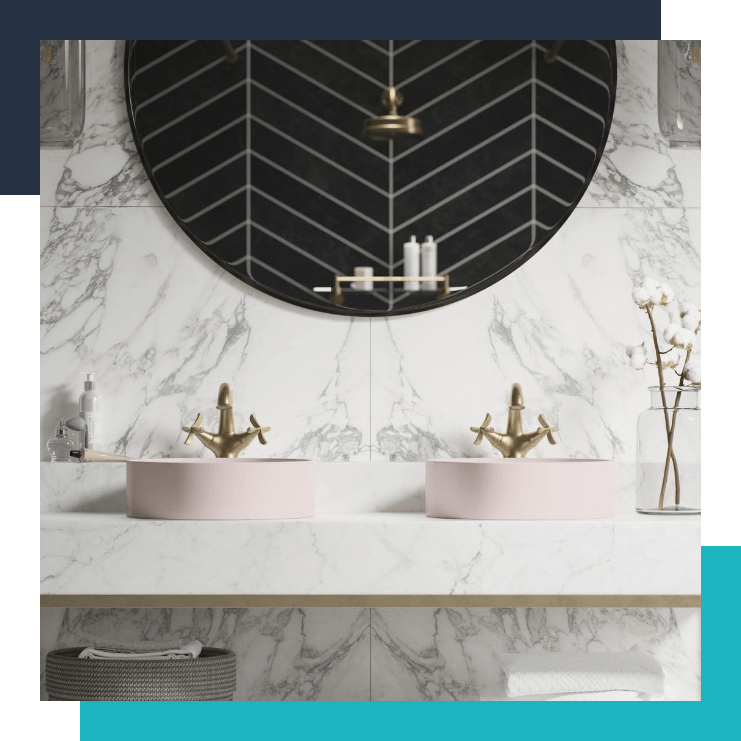 Dependable Bathroom Installations Throughout Lambeth
In the realm of bathroom installation, meticulous attention to detail is paramount. Our team of highly skilled installers is dedicated to elevating your space with the utmost care and professionalism. With their vast experience and expertise, they tackle even the most complex projects with ease. From proficiently managing plumbing and electrical tasks to achieving seamless tiling and fixture installation, our team strives for flawless execution in every aspect. Rest assured, as we work diligently to transform your bathroom dreams into a stunning reality, leaving you to relax and enjoy the results.
Hugo Oliver's Bathroom

Showroom, Based in Charlton Near Greenwich, South East London
We serve Charlton, Eltham, Woolwich, and the surrounding regions with our committed team of experts, providing unmatched customer service and a flawless remodelling experience. Our experts, who have a wealth of industry knowledge, have the know-how and aptitude to bring your bathroom dreams to life. Don't hesitant to get in touch with us right away to learn more about our services.
Explore Our Stunning Bathroom Showroom Display in Lambeth
Step into our bathroom showroom and immerse yourself in a world of luxury and innovation. Experience a captivating display of cutting-edge trends and top-tier products in the realm of bathroom design. From sleek contemporary marvels to timeless classics, explore a vast selection of exquisite fixtures, fittings, and accessories that cater to diverse styles and tastes. Let our showroom ignite your imagination as you envision the perfect bathroom for your home! Visit us today and be inspired.
Start Your Design Journey
"*" indicates required fields
Monday: 10:00am – 16:00pm
Tuesday: 10:00am – 16:00pm
Wednesday: 10:00am – 16:00pm
Thursday: 10:00am – 16:00pm
Friday: 10:00am – 16:00pm
Saturday: 10:00am – 16:00pm
Sunday: 11:00am – 16:00pm
Design consultations by appointment only.
Hugo Oliver (Charlton) Ltd
Unit 1, Meridian Trading Estate
Lombard Wall,
Charlton
London, SE7 7SW