Bathroom Showroom Charlton
Whether you're undertaking a full bathroom renovation or searching for those final touches, our showroom stands as your ultimate destination for everything bathrooms related.
Creating Lavish Bathrooms Across Charlton
At Hugo Oliver, we understand that creating your perfect bathroom is an intimately personal and thrilling adventure. Our team of talented designers is here to transform your vision into a reality. With their expertise, knowledge, and passion for innovative design, they will guide you through every step of the process, ensuring your bathroom is both functional and breathtaking. From handpicking the ideal fixtures and finishes to optimising your space for maximum efficiency, our designers will work closely with you to bring your unique ideas to life. Get ready to immerse yourself in the exquisite world of custom bathroom design!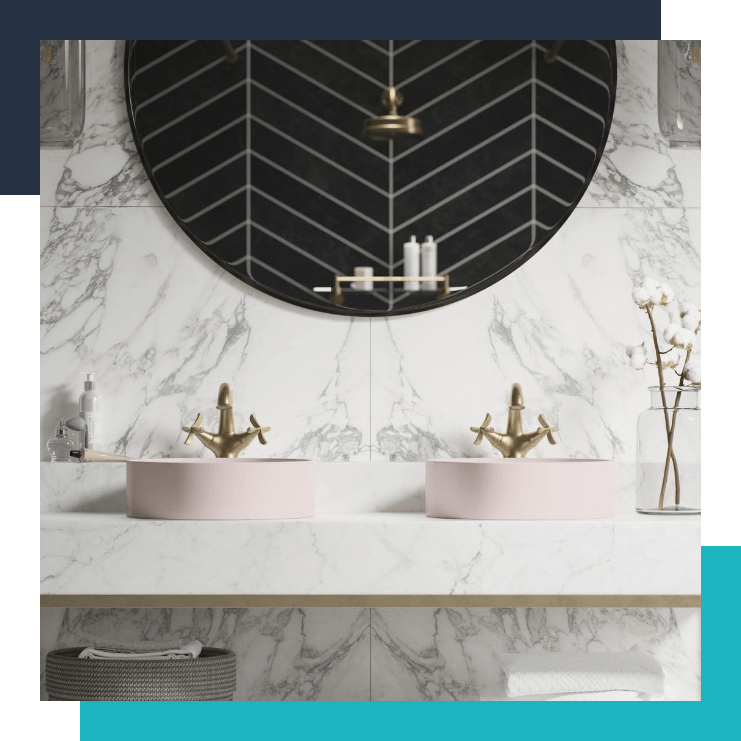 Reliable Bathroom Installations In Charlton
When it comes to bathroom installation, attention to detail is absolutely essential. Our team of skilled installers are committed to transforming your space with the utmost care and professionalism. With their extensive experience and expertise, they are well-equipped to handle even the most challenging projects. From expertly managing plumbing and electrical work to ensuring flawless tiling and fixture installation, our team is dedicated to executing every aspect flawlessly. Relax and leave the hard work to us as we turn your bathroom dreams into a reality.
Hugo Oliver's Bathroom

Showroom, Based in Charlton Near Greenwich, South East London
Our devoted team of professionals caters to Charlton, Eltham, Woolwich, and nearby areas, offering unparalleled customer service and a seamless renovation experience. Equipped with extensive industry expertise, our specialists possess the know-how and proficiency to transform your bathroom visions into reality. Don't hesitate to reach out to us today and discover more about our services.
Discover Our Exquisite Bathroom Display at Our Nearby Showroom in Charlton
Visit our bathroom showroom and indulge in a realm of opulence and creative ideas. Our showroom presents a stunning display of cutting-edge trends and premier products in the realm of bathroom design. Get a feel of a vast selection of exquisite fixtures, fittings, and accessories, from sleek contemporary designs to enduring classics. Our showroom presents an extensive range of options, catering to diverse styles and tastes. Allow our showroom to ignite your imagination as you envision your ideal bathroom!
Start Your Design Journey
"*" indicates required fields
Monday: 10:00am – 16:00pm
Tuesday: 10:00am – 16:00pm
Wednesday: 10:00am – 16:00pm
Thursday: 10:00am – 16:00pm
Friday: 10:00am – 16:00pm
Saturday: 10:00am – 16:00pm
Sunday: 11:00am – 16:00pm
Design consultations by appointment only.
Hugo Oliver (Charlton) Ltd
Unit 1, Meridian Trading Estate
Lombard Wall,
Charlton
London, SE7 7SW