Bathroom Showroom in Blackheath
Discover the ultimate destination for all things bathroom-related at our showroom. Whether you're envisioning a complete bathroom transformation or seeking those perfect finishing touches, we've got you covered.
Creating Luxurious Bathrooms in Blackheath
At Hugo Oliver, we understand that creating your dream bathroom is a personal and thrilling journey. Our team of experienced designers is dedicated to transforming your vision into a tangible reality in Blackheath. Armed with their expertise, extensive knowledge, and a passion for innovative design, they'll be your partners throughout the entire process, crafting a bathroom that harmoniously combines functionality and breathtaking aesthetics. From carefully selecting fixtures and finishes to optimising space utilisation, our designers will work closely with you, bringing your unique concepts to life. Prepare to embark on an enchanting expedition into the world of tailor-made bathroom design!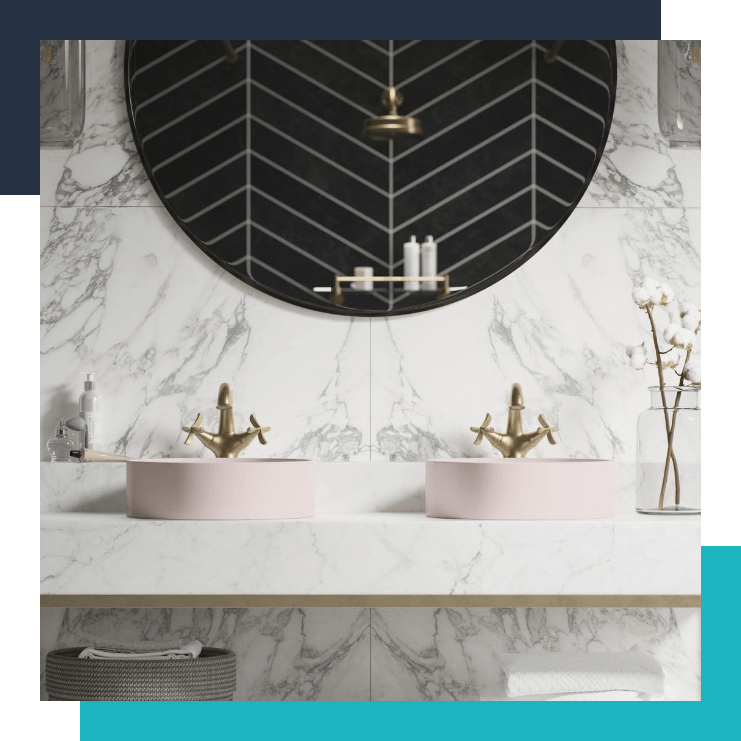 Reliable Bathroom Installations in Blackheath
In the realm of bathroom installation, paying close attention to the details is crucial. Our team of skilled installers in Blackheath is dedicated to enhancing your space with care and professionalism. With their experience, they handle even complex projects proficiently. From managing plumbing and electrical tasks to achieving seamless tiling and fixture installation, our team aims for excellence in every aspect. You can trust us to bring your bathroom dreams to life, providing you with a space to enjoy and unwind.
Located near Greenwich in Charlton, South East London, you'll find Hugo Oliver's Bathroom Showroom.
Our dedicated team of professionals caters to Charlton, Eltham, Woolwich, and the neighbouring areas, offering unparalleled customer service and a seamless remodelling journey. With extensive industry expertise, our skilled experts possess the capabilities to turn your bathroom aspirations into reality. Feel free to reach out to us without hesitation to explore our services further.
Discover The Captivating Bathroom Showroom in Blackheath
Step into our Blackheath bathroom showroom and embark on a journey through opulence and ingenuity. Immerse yourself in a captivating presentation of the latest trends and premium offerings within the domain of bathroom design. Whether you're drawn to modern elegance or timeless sophistication, our collection spans a wide range of exquisite fixtures, fittings, and accessories, catering to various preferences. Allow our showroom to spark your creative vision as you imagine the ideal bathroom for your residence. Come visit us today to experience inspiration firsthand.
Explore Our Luxury Bathroom Case Studies
Embark on a journey of inspiration as you delve into a thoughtfully curated array of styles and designs drawn from our previous projects. Discover what genuinely ignites your imagination for your personal bathroom design. Let our portfolio serve as a wellspring of creativity to fuel your visionary aspirations.
Start Your Design Journey
"*" indicates required fields
Monday: 10:00am – 16:00pm
Tuesday: 10:00am – 16:00pm
Wednesday: 10:00am – 16:00pm
Thursday: 10:00am – 16:00pm
Friday: 10:00am – 16:00pm
Saturday: 10:00am – 16:00pm
Sunday: 11:00am – 16:00pm
Design consultations by appointment only.
Hugo Oliver (Charlton) Ltd
Unit 1, Meridian Trading Estate
Lombard Wall,
Charlton
London, SE7 7SW